Posted on March 3, 2013
Neopets seems to be down and not working properly. Pages are showing massive lag and users are being logged out.

Just when you thought you would get some plot stuff done... MUAHAHAHA! *caw*
Update: Everything seems back to normal now.
NeopetsCheats - News
Popular Tags:
Posted on December 12, 2011
After we posted about the Holly Tree Goodie Bag last week, we can now announce another free goodie bag is coming up! Most likely, this goodie bag will soon turn up in the NC Mall.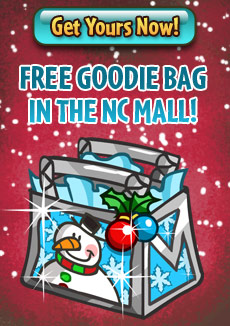 In the meadow we can built a snowman....
NeopetsCheats - News
Posted on September 25, 2011
Link for my new video: www.youtube.com The golden egg has been found and here is the location. This is on petpet park, a site related to neopets. This was last years quest. It was a seasonal quest, you can't do it anymore. Now the easter quests are back, but it's different than last year. If you got the eggs from last year you can use them instead of looking new ones, that what I did. I think there's a new egg too, the Snowflake Egg. If you need help with any of the new Easter Quests or have questions on the old ones ask me here on this video.
Video Rating: 4 / 5