Posted on February 25, 2013
Neopians who have helped dig out the mysterious object in Tyrannia have discovered it was an obelisk! There's still no word as to who it belongs to!
Unreleased Neopets News From NeopetsCheats
Posted on February 24, 2013
The Thieves Guild made the first move and want you to help them capture the Obelisk! See what they have to say here!
Safari and Internet Explorer users can view the video here!
Unreleased Neopets News From NeopetsCheats
Posted on February 18, 2013
It has begun! It seems you are now able to dig at the Mysterious Dig Site. From what I have learned from the NeoBoards, it seems you can dig at 15 minute intervals and you get a prize from digging. A guide and more information about this will be out soon!
In the mean time, if you would like to join in the discussions of what is happening, there is a NeoBoard: Tyrannia: Mysterious Dig Site
Someone else makes a mess, of course we have to be the ones to clean it up!
---
Along with many site events, this one also includes a NC Mall Event:
Scanning for Buried Relics
.
You can purchase Tyrannian Scanoscopes in the
NC Mall
under Specialty.
You can get to this event by clicking on the sparkly mound at the
Mysterious Dig Site
| | | |
| --- | --- | --- |
| Tyrannian Scanoscope 14-Pack | Tyrannian Scanoscope 5-Pack | Tyrannian Scanoscope 1-Pack |
Today's first prize is
Tyrannian Lagoon Background
, our guide with the prizes from each day is soon to come!
We are going to need lots of models for this event, so please help out by modeling for us!
NeopetsCheats - News
Posted on October 29, 2012
There's a new Mysterious Morphing Experiment for sale at the NC Mall:
MME13-S1: Magical Shrunken Heads. Our MME guide has been updated. This MME has three different ID numbers.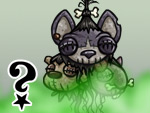 Argh! Are these real?!

We're still looking for a PNG model on this item, look on the Model for NeopetsCheats page if you want your pet to be our model! There's also lots of other items that need modelling, especially the flash images. Select the species of your choice for a complete list.
NeopetsCheats - News
Popular Tags:
Posted on August 28, 2012
The Mysterious Negg Cave is back and available as a new daily!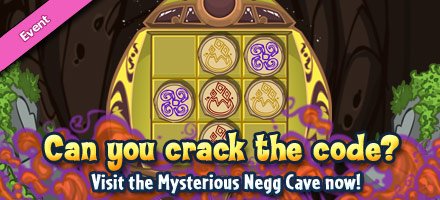 Crack the code and get a prize!
Stuck? Don't know what on earth to do? We have a spiffy new guide here!
For puzzle help please post here. For prize information, please post here.
Unreleased Neopets News From NeopetsCheats
Posted on August 28, 2012
For those of you who loved the negg-breaker puzzle from this spring's Negg Journey event, there is some good news. Now the Mysterious Negg Cave has turned into a daily, where you can solve a negg-puzzle every day to earn a prize! It seems the prizes are Shenkuu related items, like Artichoke Dumplings and Bottle of Shenkuu Ink.
Also, if you don't have the Neggbreaker as a battledome challenger yet, or didn't recieve the Beware the Neggbreaker avatar during the Negg Journey, there is now a chance to get those as a random prize.
If you can't remember anymore what the Negg Journey was all about, our Negg Journey guide is still availible, even though you can't do any of it's steps anymore.

Get ready to beat the Neggbreaker again!

NeopetsCheats - News
Popular Tags: