Posted on May 6, 2013
It appears that everyone will be getting an extra quest during the Faerie Quest Event. The banner below has appeared on the neopets.com front page, clicking on it will bring you to the Faerie Quests page.
It appears not everyone is getting the free extra quest. People who have already received a Crafting Faerie Quest during the event are not getting today's extra quest
For more information, look at NeopetsCheats's Crafting Faerie Quest guide.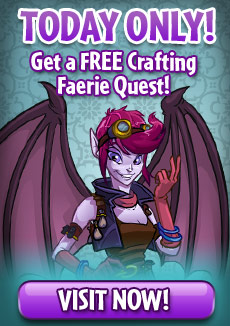 Thanks princess__shalane for the additional info!
NeopetsCheats - News