Posted on April 13, 2013
Are you ready for Krawk Day to come early? Well have we got a surprise for you! We have a preview for some Krawk Day Paint Brush clothes. Can you guess which color?

Thanks goes to i_rox_my_sox315 for letting us know about these clothes.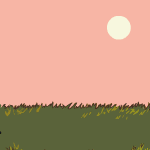 *ninja roll out*
NeopetsCheats - News
Posted on November 3, 2012
The customisation team is having a little party: We've completed cleaning out the Paint Brush clothes PNG Model needed list!
With your help, we've managed to reduce the PNG needed list from a whopping 650 to a mere 130 within three weeks! Thank you EVERYONE that helped us out -- There were a lot of you, and we are incredibly grateful you were all willing to help!
We're working on a snazzy thank you for you to pick up if you have helped us with your models. They're not quite ready yet, but you'll see an announcement when they are! For now.. Have some fizz and chocolate!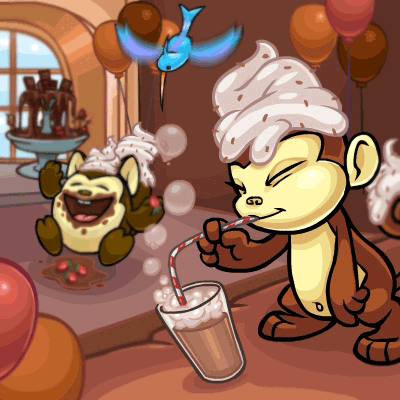 When I asked you if you wanted some chocolate, I didn't mean you could nibble on the Neopets!!
We are, of course, always looking for more models! Especially for newer Species Specific Neopoint items and for NC Mall items from the past few months, so.. Take a look at what we still need right here! Who knows, you could have exactly that item we still need modelled!
NeopetsCheats - News
Posted on June 14, 2011
Question by Lily: What are some names of cute wearable clothes on neopets?
Hey any body know any names of wearable clothes on neopetes? I really need some!
Best answer:
Answer by ♥♥I L☺ve Penguins!♥♥
Try this site, this is a list of EVERY wearable Item on neopets! It's even sorted from prices low to high!
http://items.NeopetsCheats.net/index.php?go=show_items&name=&name_type=partial&desc=&cat=0&specialcat=40&status=0&rarity=0&sortby=price&numitems=75&prices=1
What do you think? Answer below!
Posted on June 13, 2011
Question by S. C.: Where can i buy wearable clothes in Neopets?
Where can I buy wearable clothes in Neopets besides the general store?
Best answer:
Answer by mclovinzzz
Unis Clothing Shop
http://www.neopets.com/objects.phtml?type=shop&obj_type=4
You can also go to this website and see which clothing that your neopet is able to wear
http://www.NeopetsCheats.com/customisation/index.php
All you have to do is click on the name of your neopet in the list and it will show you all the clothes that they can wear.
(you can also search the shop wizard and the trading post, but you will need to know the name of the object you are looking for)
Give your answer to this question below!
Posted on June 8, 2011
Question by naturequeen01: What clothes from neopets are wearable besides the potato sack?
Best answer:
Answer by fury_rachel
Any clothes you can buy from neopet mall.
Know better? Leave your own answer in the comments!
Posted on June 7, 2011
Question by alεχαṉdɾα. xx: How do you get clothes for neopets without neocash?
I have no neocash and my parents will not buy me any so I can't get any clothes for my neopet... is there any way to get clothes with neopoints coz when i buy clothes from the shop where you can buy clothes, i can't actually put it on my neopet... please help.. xD
Best answer:
Answer by Kika Z
You cannot buy clothes from regular shops and equip them on your pet. The only way you can get clothes for your Neopet to wear is if you..
1.) Buy Neocash/get Neocash somehow and buy it from the NC Mall.
2.) Go to the Second-Hand Shoppe and grab the free wearables from there. Most of the time they are just junk..but sometimes you get lucky
http://www.neopets.com/thriftshoppe/index.phtml
that is the link to second-hand shoppe!
Good luck!
Give your answer to this question below!
Posted on May 1, 2011
The Shops

Uni's Clothing
Wearables: 1325

Mystical Surroundings
xWearables: 80

Toy Shop
Wearables: 55

xGift Shop
Wearables: 47

Grooming Parlour
Wearables: 9

Cog's Togs
Wearables: 9

xPrigpants & Swolthy
Wearables: 8

xBack to School Shop
Wearables: 7

Garden Centre
Wearables: 5

xKiko Lake Carpentry
Wearables: 4

xTiki Tack
Wearables: 4

Chocolate Factory
Wearables: 3

xMerifoods
Wearables: 2

xMusic Shop
Wearables: 2

xFine Furniture
Wearables: 2

Food Shop
Wearables: 2

xPlushie Palace
Wearables: 1

xUsukiland
Wearables: 1

xOsiri's Pottery
Wearables: 1

Customise your Pet

Your Closet

Customisation Pet Spotlight

Second Hand Shoppe

The NC Mall
Quicklists of the Restockable Wearables
Note: Items listed in GREEN are Multi-Species Wearables. If you compare these wearables to Single-Species Wearables of the same rarity and shop, then you will notice that most of the time the Multi-Species Wearables are bigger profits.
Items listed in PURPLE aren't wearable, but are items that can give you a chance on getting a wearable when playing with it. Usually these are nice profits if you restock and sell them.
Uni's Clothing


r99:
Shoyru Pink Aviator Jacket
r98:


3D Glasses


Blue Tonu Tuxedo Jacket
Bori Detective Magnifying Glass
Charming Pink Draik Gown
Cool Jetsam Jacket
Curly Blonde Skeith Wig
Draik Archer Hat
Elegant Draik Hat
Glamourous Skeith Dress
Grundo Space Goggles
Ixi Bandit Belt
Jazzy Bori Gown
Jazzy Bori Wig
Kiko Space Exploration Helmet
Kyrii Hostess Dress
Kyrii Mage Robe
Meerca Theiving Garb
Poogle Wizard Hat
Rocket Shoyru Helmet
Techo Fighting Robe
Water Skiing Jetsam Trousers
r97:


Alien Aisha Ears


Bori Detective Hat
Bori Gnome Beard
Cool Jetsam Shirt
Cool Jetsam Trousers
Country Scorchio Shirt
Glamourous Skeith Shoes
Glamourous Skeith Wig
Grarrl Bowling Shoes
Grarrl Dancing Skirt
Grundo Lunch Lady Dress
Grundo Miner Helmet
Grundo Miner Overalls
Korbat Aviator Helmet
Kyrii Hostess Bracelets
Kyrii Hostess Dress Shoes
Milk Maid Techo Shirt
Milk Maid Techo Wig
Mysterious Draik Jacket
Peophin Desperado Mask
Poogle Mohawk
Poogle Tutu
Purple Krawk Cloak
Red Hood Chia Dress
Ruffled Draik Bonnet
Ruki Safety Vest
Shoyru Pink Aviator Trousers
Skeith Bouncer Glasses
Skeith Bouncer Jacket
Skeith Grape Dress
Stealthy Techo Costume
Usul Ski Suit
Water Skiing Jetsam Shirt
Water Skiing Jetsam Vest
r96:
Black Jazzy Bori Boa
Blue Tonu Tuxedo Hat
Bori Detective Coat
Bruce Tuxedo Jacket
Chia Chocolatier Jacket
Chomby Sleuth Coat
Cobrall Charming Hissi Shirt
Cybunny Ancient Warrior Armour
Dapper Shoyru Shirt and Coat
Draik Archer Pants
Elegant Pink Draik Fan
Eyrie Magician Jacket
Eyrie Pilot Jacket
Eyrie Pilot Scarf
Ferocious Negg Suit
Frilly Pink Scorchio Dress
Futuristic Lutari Diving Helmet
Gelert Spy Jacket
Green Poogle Rag Doll
Gothic Korbat Wig
Gothic Nimmo Shirt
Grarrl Bowling Shirt
Grarrl Dancing Shirt
Grarrl Dancing Veil
Grarrl Sleuth Trench Coat
Grundo Lunch Lady Hairnet
Grundo Space Belt
Ixi Forest Cape
Jungle Aisha Hat
Kiko Drummer Headband
Kyrii Host Belt
Kyrii Host Jacket
Kyrii Host Microphone
Kyrii Hostess Gloves
Kyrii Host Trousers
Kyrii Mage Cape
Lacy Poogle Sleeping Gown
Lupe Hunter Jacket
Lutari Aviator Jacket
Lutari Band Leader Jacket
Lutari Sweet Little Sailor Dress
Milk Maid Kau Blouse
Milk Maid Techo Milk Jug
Milk Maid Techo Shoes
Milk Maid Techo Skirt
Moehog Flapper Dress
Mynci Explorer Jacket
Mysterious Draik Gloves
Mysterious Draik Shoes
Mysterious Draik Trousers
Nimmo Farmer Shirt
Nurse Gelert Dress
Orange Elephante Jacket
Pink Pyjama Wocky Top
Poogle Ballet Shoes
Poogle Pink Tiara
Poogle Witch Doctor Mask
Pretty Pink and Black Hissi Dress
Pretty Purple Lutari Dress
Pretty Spring Cybunny Dress
Red Hood Chia Cape
Red Lenny Vest and Shirt
Red Wocky Suit Trousers
Rocket Shoyru Rocket Pack
Scary Moehog Shoes
Scary Moehog Trousers
Scorchio Peasant Girl Shirt
Shipwrecked Techo Shorts
Skeith Bib
Skeith Bouncer Shoes
Skeith Bouncer Trousers
Snowy Xweetok Dress
Stealthy Techo Mask
Tuskaninny Parka
Usul Beatnik Outfit
Water Skiing Jetsam Rope
Water Skiing Jetsam Skis
Winter Zafara Parka
Xweetok Popstar Dress
Yellow Tonu Swimsuit
r95:
Aisha Maiden Hair
Bionic Cybunny Cranium Cover
Blumaroo General Shirt and Coat
Blumaroo Jester Hat
Bone Print Gelert Sweater
Bori Rainbow Dress
Brown Scorchio Trousers
Bruce Buzzer Keeper Suit
Checkered Moehog Dress
Chia Ballerina Tutu
Chomby Flower Child Shirt
Chomby Prehistoric Trousers
Cobrall Charming Hissi Wrap
Colourful Buzz Dancer Shirt
Cool Jetsam Shoes
Cool Jetsam Wig
Dare Devil Elephante Jacket
Dashing Kau Hat
Dashing Kau Jacket
Dashing Kau Shoes
Draik Archer Quiver
Elephante Flapper Dress
Elephante Fortune Teller Shirt
Eyrie Magician Cape
Eyrie Magician Hat
Eyrie Pilot Helmet
Flotsam Artist Smock
Flotsam Spy Jacket
Flotsam Tourist Shirt
Gelert Race Cart Driver Jacket
Gelert Race Cart Driver Skirt
Gelert Spy Shirt
Gnorbu Ring Master Coat
Gnorbu Snow Coat
Golden Acara Headpiece
Grarrl Bowling Trousers
Green Stripe Lenny Trousers
Grundo Lunch Lady Shoes
Grundo Miner Pick
Grundo Miner Shoes
Jetsam Sea Captain Rain Slicker
JubJub Clown Overalls
JubJub Tulip Maiden Dress
Kauboy Hat
Kiko Wizard Robe
Koi Fisherman Shirt
Koi Fisherman Waders
Koi Ocean Lord Toga
Korbat Aviator Jacket
Korbat Miner Coveralls
Korbat Scientist Glasses
Kougra Adventurer Hat
Kougra Space Suit
Kougra Warrior Princess Dress
Krawk Blue Bath Robe
Krawk Sleuth Jacket
Lenny Librarian Sweater
Little Red Riding Hood Cybunny Cape
Lupe Chia Costume
Lupe Grandma Curlers
Lupe Hunter Trousers
Lutari Aviator Trousers
Lutari Band Leader Hat
Maracite Koi Armour
Maraquan Warrior Peophin Tail Armour
Milkman Kau Coat
Moehog Flapper Gloves
Moehog Flapper Shoes
Musical Mynci Shirt
Mynci Explorer Trousers
Mynci Spa Robe
Mysterious Acara Archer Tunic
Mysterious Draik Mask
Nimmo Adventurer Jacket
Nimmo Farmer Overalls
Ninja Nimmo Costume
Nurse Gelert Bag
Orange Bori Dress
Orange Elephante Trousers
Patched Nimmo Overalls
Peophin Desperado Jacket
Pink Flowered Kougra Dress
Pink Krawk Hair
Poogle Punk Jacket
Poogle Running Suit
Pretty Pink Bruce Sweater
Pretty Pink Hissi Wig
Pteri Hood
Punk Buzz Shirt
Purple Lutari Cloche
Rainbow Chomby Dress
Red Jubjub Hoodie
Rocking Eyrie Wig
Ruki Scientist Hat
Safari Bruce Shirt
Scary Moehog Hat
Scary Moehog Shirt
Scorchio Peasant Girl Skirt
Scorchio Scholar Shirt
Shoyru Blue Aviator Shirt
Shoyru Yellow Flower Dress
Skeith Pineapple Hat
Space Hero Wocky Vest
Sporty Blue Buzz Jacket
Stealthy Techo Shoes
Techo Cheese Roller Tunic
Tuskaninny Wrestling Mask
Usul Ski Goggles
Warm Krawk Utility Jacket
Winter Zafara Tail Sock
Wocky Thief Shirt
Xweetok Repairman Shirt
Xweetok Spacesuit
Yellow Tonu Goggles
r94:
Acara Festival Gown
Acara Wanderer Jacket
Acara Wanderer Shirt
Aisha Disco Dancer Shirt
Aisha Space Suit
Amusing Ogrin Jacket
Basket of Baked Draik Goodies
Black Hissi Choker
Blonde Acara Wig
Blue and White Striped Lupe Trousers
Blue Ogrin Jacket
Blue Skeith Overalls
Blue Tonu Tuxedo Trousers
Blue Uni Sweater Vest and Shirt
Blumaroo Farmer Overalls
Blumaroo General Hat
Blumaroo General Trousers and Boots
Blumaroo Jester Dress
Blumaroo Magician Shirt and Jacket
Blumaroo Sheperdess Dress
Bori Engineer Cap
Bruce Buzzer Keeper Hat
Bruce Buzzer Keeper Shoes
Charming Flotsam Bodice
Chia Ballerina Slippers
Chia Ballerina Top
Chia Chocolatier Trousers
Chia Rock Star Shirt
Chia Rock Star Trousers
Chomby Flower Child Skirt
Chomby Flower Child Peace Symbol
Chomby Prehistoric Shirt
Chomby Prehistoric Unibrow
Chomby Sleuth Hat
Chomby Spacesuit
Cobrall Charming Hissi Turban
Colourful Buzz Dancer Skirt
Cute Mynci Dress
Cybunny Ancient Warrior Helmet
Cybunny Miner Clothes
Dare Devil Elephante Trousers
Dashing Flotsam Jacket
Dashing Kau Cape
Dashing Kau Trousers
Draik Space Helmet
Elegant Blue Bruce Gown
Elegant Kau Collar
Elegant Kau Gown
Elephante Flapper Gloves
Elephante Fortune Teller Vest
Eyrie Militia Coat
Feather Elephante Headdress
Flotsam Artist Beret
Flotsam Tourist Hat
Frilly Black Elephante Shirt
Futuristic Lutari Diving Shirt
Gelert Feather Wrap
Gelert Race Cart Driver Helmet and Wig
Gelert Race Cart Driver Shoes
Gelert Spy Trousers
Gnorbu Ring Master Trousers
Gnorbu Snow Trousers
Gothic Korbat Skirt
Gothic Nimmo Trousers
Grarrl Waiters Jacket
Grarrl Warrior Skirt
Green Knit Poogle Dress
Grundo Lunch Lady Spoon
Grundo Space Jacket
Gypsy Zafara Dress
Hissi Pop Star Wig
Hissi Swordsman Coat
Ixi Aviator Jacket
Ixi Forest Hood
Ixi Ranger Shoes
Ixi Ranger Trousers
Ixi Space Helmet
JubJub Clown Hat
JubJub Sailor Dress
JubJub Tulip Maiden Clogs
Jungle Aisha Collar
Kacheek Mail Carrier Cap
Kiko Altador Heroine Dress
Kiko Altador Heroine Wig
Kiko Wizard Gloves
Kiko Wizard Hat
Koi Fisherman Hat
Koi Ocean Lord Crown
Korbat Jockey Jacket
Korbat Scientist Gown
Kougra Adventurer Shirt
Kougra Buzzer Costume Wings
Kougra Noil Tamer Jacket
Krawk Axe Wielder Costume Hood
Krawk Flapper Dress
Krawk Hiking Trousers and Boots
Krawk Sleuth Trousers
Kyrii Guru Jacket
Kyrii Host Shoes
Kyrii Hostess Necklace
Kyrii Mage Bracers
Kyrii Peasant Slippers
Kyrii Peasant Wig and Bonnet
Kyrii Swordsman Gloves
Kyrii Swordsman Hat
Kyrii Swordsman Shirt and Tunic
Lacy Poogle Sleeping Cap
Lenny Librarian Hair
Lenny Librarian Skirt
Lupe Hero Mask
Lupe Grandma Blouse
Lupe Hunter Cap
Lutari Band Leader Trousers and Shoes
Lutari Sweet Little Sailor Wig
Maraquan Warrior Peophin Chest Armour
Milk Maid Kau Skirt
Meerca Magician Hat
Meerca Thieving Beanie
Moehog Flapper Headband
Moehog Flapper Necklace
Morning Meerca Mug
Morning Meerca Slippers
Mynci Explorer Hat
Mynci Explorer Satchel
Mynci Riding Shirt
Mynci Spa Towel
Nimmo Farmer Boots
Nimmo Shenkuu Dress
Nurse Gelert Hat
Ocean Yurble Skirt
Ogrin Maid Blouse
Pink Fluffy Wocky Slippers
Pink Kacheek Bathing Cap
Pink Scorchio Sun Glasses
Poogle Punk Collar
Poogle Witch Doctor Headdress
Pretty Gnorbu Wig With Braids
Pretty Kau Cloud Dress
Pretty Wocky Snow Gown
Punk Moehog Jacket
Punk Tuskaninny Jacket
Punk Tuskaninny Shirt
Purple Buzz Overalls
Purple Hissi Turtleneck
Purple Lupe Pyjamas
Purple Lutari Shoes
Purple Ogrin Dress
Ranger Eyrie Tunic
Red Hood Chia Shoes
Red Wocky Suit Jacket
Rocket Shoyru Pullover
Ruki Flower Vendor Dress
Ruki Jester Jacket
Ruki Work Trousers
Safari Bruce Trousers
Scorchio Scholar Trousers


Shenkuu-Inspired Paper Parasol


Shimmering Blue Peophin Dress
Sleek Acara Jacket
Snowy Xweetok Collar
Striped Ogrin Pyjamas
Sweet Purple Lenny Wig
Techo Bandit Belt
Techo Fancy Dress
Traditional Shenkuu Hissi Hat
Tuskaninny Tourist Dress
Tweed Gnorbu Jacket
Usul Beatnik Beret
Usul Native Jacket
Usul Neo-Jacket
Usul Red Winter Hat
Xweetok Popstar Microphone
Winter Zafara Mittens
Wocky Thief Trousers
Yurble Noil Tamer Hat
Zafara Altador Heroine Wig

r93:
Acara Treasure Hunter Vest
Acara Wanderer Shorts
Acara Wanderer Shoes
Aisha Disco Dancer Trousers
Aisha Maiden Shirt
Amusing Ogrin Trousers
Banana Mynci Shirt
Black Quiggle Tuxedo Jacket
Black Sparkle Moehog Dress
Blue Ogrin Trousers
Blue Wocky Wig
Blumaroo Jester Shirt
Blumaroo Magician Trousers
Blumaroo Sheperdess Blouse
Bori Gnome Tunic
Bruce Buzzer Keeper Gloves
Carousel Peophin Saddle
Chia Ballerina Sleeves
Chomby Flower Child Rose Glasses
Chomby Flower Child Slippers
Chomby Prehistoric Boots
Clown Kacheek Shirt
Cobrall Charming Hissi Flute
Colourful Buzz Dancer Hat
Colourful Buzz Dancer Shoes
Country Scorchio Hat
Dapper Shoyru Trousers
Dare Devil Elephante Shoes
Dashing Flotsam Trousers
Elegant Kau Fan
Elegant Kau Pearls
Elephante Flapper Shoes
Elephante Fortune Teller Skirt
Fancy Green Quiggle Gown
Fancy Orange Lutari Dress
Feather Cello
Feminine Striped Lenny Top
Flotsam Artist Belt
Flotsam Artist Palette
Flotsam Dress
Flotsam Spy Trousers
Flotsam Tourist Compass
Flotsam Tourist Pack
Flowery Ixi Dress
Fun Argyle Bruce Sweater
Gelert Ranger Jacket
Gelert Ranger Trousers
Gelert Spy Hat
Gnorbu Ring Master Boots
Gnorbu Snow Boots
Gnorbu Wool Jacket
Gnorbu Zoot Suit Jacket
Green Gelert Trousers
Groovy Koi Workout Shirt
Gypsy Zafara Head Scarf
Hissi Knight Helmet
Hissi Pop Star Dress
Hissi Swordsman Toy Sword
Ixi Aviator Trousers
Ixi Ranger Hat and Wig
Ixi Ranger Vest
Ixi Spacesuit
Jagged Purple Krawk Trousers
Jetsam Head Laser
Jetsam Sushi Chef Apron
JubJub Clown Facepaint
JubJub Lab Coat
JubJub Tulip Maiden Breadbasket
JubJub Tulip Maiden Wig
Kacheek Mail Carrier Trousers
Kacheek Pyjama Cap
Kacheek Tourist Shirt
Kiko Altador Heroine Bracelet
Kiko Altador Heroine Sceptre
Kiko Wizard Staff
Koi Fisherman Pole
Koi Ocean Lord Trident
Koi Spelunker Jumper
Korbat Aviator Trousers
Korbat Jockey Hat
Korbat Miner Headtorch
Korbat Scientist Wig
Kougra Adventurer Shorts
Kougra Flower Lei
Kougra Sailor Trousers
Kougra Space Boots
Kougra Warrior Princess Helm
Krawk Flapper Headband
Krawk Flapper Necklace
Krawk Flapper Shoes
Krawk Rock Pick
Krawk Sleuth Shoes
Kyrii Peasant Bodice and Top
Kyrii Peasant Skirt and Apron
Kyrii Peasant Spoon
Kyrii Swordsman Boots and Trousers
Lavendar Gingham Nimmo Shirt
Lenny Farmer Shirt
Lenny Farmer Trousers
Lenny Librarian Glasses
Lenny Wizard Robe
Little Red Riding Hood Cybunny Dress
Lotus Xweetok Dress
Lupe Fishing Shirt
Lupe Grandma Skirt
Lupe Hero Suit
Lutari Aviator Belt
Lutari Aviator Cap
Lutari Band Leader Gloves
Lutari Sweet Little Sailor Lolly
Lutari Sweet Little Sailor Shoes
Maracite Koi Helmet
Maraquan Warrior Peophin Bracers
Meerca Magician Mustache
Meerca Magician Shoes
Meerca Magician Trousers
Milkman Kau Trousers
Morning Meerca Cap
Morning Meerca Gown
Multi-coloured Lupe Ruffle Dress
Musical Mynci Trousers
Mysterious Acara Archer Mask
Nimmo Adventurer Hat
Nimmo Farmer Hat
Nimmo Farmer Pitchfork
Nimmo Farmer Wheat
Nimmo Shenkuu Cuff
Nurse Gelert Shoes
Ogrin Maid Skirt
Ogrin Rain Slicker
Orange Bori Hat
Peophin Desperado Hat
Peophin Spy Suit
Pink Blumaroo Dress
Pink Quiggle Hoodie
Pink Ruffled Grarrl Skirt
Pretty Pink Bruce Skirt
Pretty Pink Hissi Purse
Pretty Spring Cybunny Wig
Pretty Wocky Snow Slippers
Pteri Gnome Shirt
Pteri Librarian Shirt
Pteri Pink Hoodie
Punk Buzz Trousers
Punk Tuskaninny Trousers
Rainbow Chomby Shoes
Red Moehog Shoes
Rocking Eyrie Bass
Ruki Flower Vendor Apron
Ruki Jester Trousers
Ruki Scientist Jacket
Safari Bruce Shoes
Sakhmet Aisha Dancer Costume


School Girl Shoes


Simple Brown Lenny Shoes
Shimmering Blue Peophin Bracers
Shoyru Blue Bow Slippers
Shoyru Pink Aviator Goggles
Skeith Banana Purse
Sleek Acara Shoes
Sleek Acara Trousers
Snazzy Nimmo Suit Jacket
Space Hero Wocky Trousers
Space Kau Jacket
Sporty Blue Buzz Trousers
Sporty Purple Uni Skirt
Techo Cheese Roller Hat
Traditional Shenkuu Hissi Gloves
Tuskaninny Pale Blue Suit
Tuskaninny Tourist Hat
Tuskaninny Tourist Purse
Tuskaninny Wrestling Belt
Uni Garden Smock
Uni Khaki Trousers
Usul Native Shoes
Usul Neo-Shoes
Usul Sailor Trousers
Usul Ski Poles
Winter Zafara Trousers
Wocky Thief Boots
Xweetok Repairman Slacks
Xweetok Space Helmet
Xweetok Wizard Cloak
Yellow and Blue Krawk Slippers
Yellow Tonu Bucket
Yurble Reporter Hat
Zafara Altador Heroine Dress
r92:
Acara Swim Mask
Aisha Disco Dancer Shoes
Aisha Rain Slicker
Amusing Ogrin Hat
Berry Zafara Goggles
Bionic Cybunny Body Cover
Black Quiggle Tuxedo Trousers
Blue Poogle Slippers
Blue Tonu Tuxedo Cane
Blumaroo Farmer Hat
Blumaroo General Sword
Blumaroo Magician Cape
Blumaroo Magician Shoes
Blumaroo Sheperdess Cane
Blumaroo Sheperdess Shoes
Bori Engineer Shirt
Brown Buzz Gardening Hat
Bruce Buzzer Keeper Honey Comb
Bruce Tuxedo Shirt
Buzz Honey Collecting Hat
Carousel Peophin Collar
Chomby Flower Child Bracelet
Chomby Flower Child Wig
Chomby Knit Turtleneck Sweater
Chomby Rainbow Bow
Chia Chocolatier Hat
Chia Rock Star Bandana
Chomby Prehistoric Spear
Chomby Prehistoric Wig
Cute Mynci Shoes
Cybunny Ancient Warrior Gauntlets
Cybunny Carrot Robe
Cybunny Miner Boots
Cybunny Tuxedo
Dare Devil Elephante Helmet
Dashing Flotsam Shoes
Draik Archer Tunic
Draik Space Jacket
Dressy Wocky Suit Shirt


Edna Costume Hat


Elephante Flapper Headband
Elephante Fortune Teller Wig
Elephante Peanut Suit
Eyrie Footsie Pyjamas


Faerie Queen Wings


Flotsam Bussle Skirt
Flotsam Tiara
Flowery Ixi Wig
Flowery Korbat Dress
Futuristic Lutari Diving Pack
Gelert Feather Necklace
Gelert Race Cart Driver Scarf
Gelert Ranger Boots
Gelert Ranger Hat
Gelert Spy Shoes
Gnorbu Ring Master Hat
Gnorbu Ring Master Megaphone
Gnorbu Snow Ear Muffs
Gothic Korbat Shirt
Gothic Nimmo Make-up
Grarrl Restaurant Menu
Grarrl Warrior Hauberk
Green Grundo Hoodie
Green Knit Poogle Purse
Groovy Koi Workout Pants
Grundo Space Shoes
Gypsy Zafara Crystal Ball
Hissi Pop Star Microphone
Hissi Swordsman Trousers
Hissi Thief Belt
Hissi Thief Gloves
Hissi Thief Hood
Hissi Thief Mask
Hissi Thief Rope
Hissi Thief Shirt
Ixi Aviator Boots
Ixi Deluxe Gold Collar
Jetsam Muumuu
JubJub Clown Shoes
JubJub Sailor Hat
JubJub Scrub Pants
JubJub Scrub Top
Jungle Aisha Shirt
Kacheek Farm Girl Shirt
Kacheek Mail Carrier Jacket
Kacheek Mail Carrier Shoes
Kacheek Pyjama Gown
Kacheek Tourist Shorts
Kiko Drummer Sun Glasses
Kiko Explorer Hat
Kiko Shower Cap
Kiko Towel
Korbat Jockey Trousers
Korbat Scientist Beaker
Korbat Scientist Shoes
Kougra Adventurer Boots
Kougra Buzzer Costume Shirt
Kougra Island Flower
Kougra Noil Tamer Mustache
Kougra Space Helmet
Krawk Climbing Rope
Krawk Sleuth Magnifying Glass
Kyrii Guru Hat
Kyrii Playing Cards
Kyrii Swordsman Sword
Lenny Librarian Shoes
Lotus Xweetok Wig
Lupe Fishing Hat
Lupe Grandma Slippers
Lupe Hunter Boots
Lutari Aviator Tail Belt
Maracite Koi Gloves
Maraquan Warrior Peophin Trident
Meerca Magician Jacket
Meerca Magician Wand
Milk Maid Kau Bandana
Moehog Poet Trousers
Moehog Sneakers
Mynci Riding Trousers
Mynci Spa Slippers
Nimmo Shenkuu Sandals
Nimmo Shenkuu Wig
Nurse Gelert Stethescope
Ocean Yurble Top
Ogrin Bowtie
Ogrin Maid Shoes
Orange Elephante Hat
Patchwork Acara Skirt
Peophin Exercise Tailwarmer
Peophin Spy Wig
Pile of Straw for a Skeith Farmer
Pink Gnorbu Blouse
Pink Kacheek Bathing Suit
Pink Meerca Tail Bows
Pink Spotted Wocky Pyjama Shorts
Plaid Peophin Dress
Poogle Witch Doctor Skirt
Pretty Blue Bruce Shoes
Pretty Kau Cloud Shoes
Pretty Spring Cybunny Shoes
Pretty Wocky Snow Face Paint
Pteri Gnome Shoes
Pteri Lemon Sundress
Pteri Librarian Shoes
Punk Buzz Shoes
Punk Buzz Wig
Punk Moehog Trousers
Punk Tuskaninny Mohawk
Punk Tuskaninny Nose Ring
Purple Ixi Rain Coat
Purple Ogrin Choker
Purple Uni Headband
Quiggle Fly Pyjamas
Ranger Eyrie Hat
Red Plaid Kyrii Dress
Red Scorchio Dress Shoes
Rocket Shoyru Trousers
Ruki Flower Vendor Hat
Ruki Jester Hat
Safari Bruce Binoculars
Safari Bruce Hat
Sakhmet Aisha Dancer Slippers
Scorchio Peasant Girl Cap
Shimmering Blue Peophin Crown
Shipwrecked Techo Sandals
Shoyru Flower Hair Clip
Skeith Ice Cream Shorts
Snazzy Nimmo Shirt with Caravat
Snazzy Nimmo Suit Trousers
Snowy Xweetok Wand
Space Kau Trousers
Spiffy Lupe Mustache
Striped Ogrin Sleeping Cap
Sunny Tuskaninny Sundress
Techo Bandit Tunic
Tonu Camouflage Shirt
Traditional Shenkuu Hissi Chest Covering
Traditional Shenkuu Hissi Tail Covering
Tuskaninny Tourist Earring
Tuskaninny Tourist Guide
Uni Parade Harness
Usul Beatnik Glasses
Usul Native Headband
Usul Neo-Wig
Usul Red Winter Jacket
Wool Gnorbu Cardigan
Xweetok Popstar Hat
Xweetok Wizard Hat
Yellow Hissi Sundress
Yellow Polka Dot Koi Dress
Yellow Ruki Dress
Yellow Tonu Sandals
Yurble Noil Tamer Jacket
Zafara Agent Hood
Zafara Altador Heroine Sandals
Zafara Tourist Camera
r91:
Acara Festival Sandals
Acara Treasure Hunter Hat
Adorable Black Moehog Shoes
Aisha Maiden Skirt
Amusing Ogrin Shoes
Banana Mynci Shorts
Berry Zafara Tail Sock
Bionic Cybunny Hind Cover
Blonde Nimmo Pigtail Wig
Blue Heart Quiggle Shorts
Blue Lenny Kimono
Blumaroo Jester Trousers
Blumaroo Magician Gloves
Blumaroo Magician Hat
Blumaroo Sheperdess Wig
Bori Gnome Trousers
Carousel Peophin Hat
Charming Pink Grarrl Bonnet
Checkered Moehog Bow
Chia Fruit Lupe Hat
Chia Rock Star Shoes
Chomby Flower Child Flowers
Chomby Prehistoric Cuffs
Chomby Prehistoric Bone Necklace
Clown Kacheek Wig
Cobrall Charming Hissi Necklace
Cybunny Miner Hat
Dare Devil Elephante Cape
Dashing Flotsam Hat
Elegant Buzz Gown
Elephante Flapper Necklace
Elephante Fortune Teller Belt
Fancy Orange Lutari Hat
Fancy Pink Kiko Dress
Fire Tonu Horn Decoration
Fish Negg Meerca Costume
Flotsam Spy Watch
Flotsam Wand
Flowery Ixi Shoes
Gelert Bone Sun Glasses
Gelert Ranger Arrows
Gelert Ranger Bow
Gelert Ranger Gloves
Gelert Spy Glasses
Gnorbu Snow Scarf
Gnorbu Zoot Suit Trousers
Golden Bruce Locket
Green Bruce Trousers
Green Ixi Pyjama Top
Groovy Koi Sweatband
Groovy Koi Wristband
Gypsy Zafara Shoes
Hissi Knight Chestplate
Hissi Pop Star Gloves
Hissi Swordsman Hat
Ixi Aviator Shirt
Jetsam Pretty Bonnet
JubJub Reflector
JubJub Stethoscope
Kacheek Farm Girl Skirt
Kacheek Farm Girl Wig
Kacheek Mail Carrier Package
Kacheek Mail Carrier Bag
Kacheek Pyjama Slippers
Kacheek Tourist Belt
Kacheek Tourist Glasses
Kiko Explorer Rope
Kiko Scrub Brush
Koi Spelunker Backpack
Korbat Aviator Shirt
Korbat Jockey Shoes
Korbat Miner Gloves
Kougra Noil Tamer Hat
Kougra Sailor Top
Kougra Warrior Princess Trousers
Krawk Sleuth Hat
Kyrii Mage Circlet
Lacy Blue Wocky Dress
Lenny Farmer Hat
Lenny Farmer Pitchfork
Lenny Wizard Hat
Lishas Glasses
Little Red Riding Hood Cybunny Shoes
Lotus Xweetok Gloves
Lupe Fishing Pole
Lupe Grandma Spectacles
Lupe Hero Cape
Milkman Kau Hat
Moehog Workout Bag
Muddy Nimmo Wellington Boots and Tights
Musical Mynci Hat
Mynci Explorer Boots
Mynci Spa Cucumbers
Mysterious Acara Archer Hat
Nimmo Adventurer Trousers
Nimmo Lily Pad Pyjamas
Nimmo Shenkuu Fan
Ogrin Maid Wig
Ogrin Rain Hat
Orange Bori Purse
Peophin Spy Glasses
Peophin Wildlife Shirt
Pink Grundo Jogging Suit
Poogle Running Shoes
Pretty Brown Kau Wig
Pretty Wocky Snow Tiara
Pteri Cellist Jacket
Pteri Cloud Pyjamas
Pteri Librarian Wig
Purple Krawk Top
Purple Lupe Pyjamas Hat
Purple Uni Leg Warmers
Quiggle Swim Trunks
Red Chia Dress
Red Draik Dress
Red Hood Chia Basket
Rock Krawk Protective Helmet
Rocking Eyrie Shirt
Ruki Hard Hat
Ruki Flower Vendor Basket
Ruki Jester Gloves
Ruki Scientist Pants


School Girl Plaid Skirt


Scorchio Scholar Glasses
Scorchio Walking Stick
Shimmering Blue Peophin Necklace
Shoyru Aviator Helmet
Skeith Strawberry Hair Pin
Sleek Acara Shades
Space Hero Wocky Beard
Space Kau Boots
Space Kau Helmet
Sporty Blue Buzz Shoes
Striped JubJub Beanie


Stylish Red Purse


Tacky Krawk Shower Cap
Techo Cheese Roller Cheese
Tuskaninny Pale Blue Top Hat
Tuskaninny Tourist Necklace
Uni Garden Hat
Usul Native Face Paint
Usul Neo-Gloves
Usul Sailor Jacket
Usul Skis
Winter Zafara Snow Shoes
Wocky Thief Mask
Wooly Gnorbu Purse
Xweetok Repairman Tool
Xweetok Space Flag
Xweetok Wizard Beard
Yellow Yurble Sundress
Yurble Art Smock
Yurble Noil Tamer Whip
Yurble Reporter Pass
Zafara Altador Heroine Bracelet

r90:
Acara Festival Ribbons
Acara Treasure Hunter Map
Aisha Rain Hat
Amusing Ogrin Facial Hair
Berry Zafara Jacket
Berry Zafara Shirt
Bionic Cybunny Collar
Black Poogle Shoes
Black Satin Cybunny Top Hat
Blue Tonu Tutu
Blumaroo Farmer Pitchfork
Blumaroo Jester Sandals
Blumaroo Magician Wand
Bori Engineer Keys
Bori Gnome Hat
Brown Acara Bodice
Buzz Honey Collecting Suit
Chia Chocolatier Spoon
Chomby Sleuth Magnifying Glass
Coconut Chia Suit
Cute Mynci Necklace
Cybunny Ancient Warrior Shield
Cybunny Carrot Slippers
Cybunny Miner Pick
Dapper Shoyru Shoes


Dark Faerie Wings


Dashing Flotsam Cape
Draik Space Slacks
Elephante Fortune Teller Cards
Elephante Peanut Umbrella
Eyrie Militia Boots
Feather Gelert Headband
Fancy Green Quiggle Gloves
Flotsam Chef Jacket
Flowery Flotsam Hat
Flowery Tuskaninny Headband
Fun Green Lenny Shoes
Futuristic Lutari Diving Shorts
Gelert Spy Gloves
Green Grundo Flip Flops
Golden Koi Bracelet
Gothic Nimmo Shoes
Grarrl Sleuth Hat
Groovy Koi Dumbells
Grundo Sloth Sock Puppet
Ixi Aviator Scarf
Ixi Bandit Leg Wrappings
Jetsam Concertina
Jungle Aisha Trousers
Kacheek Farm Girl Shoes
Kacheek Pyjama Doll
Kacheek Shell Goggles
Kacheek Tourist Shoes
Kacheek Tourist Visor
Kau Sun Earrings
Kauboy Vest
Kiko Explorer Map
Kiko Space Exploration Suit
Koi Shell Tiara
Korbat Jockey Gloves
Korbat Miner Tail Cover
Korbat Scientist Gloves
Kougra Buzzer Costume Slacks
Kougra Noil Tamer Trousers
Krawk Axe Wielder Costume Trousers
Kyrii Guru Trousers
Kyrii Mage Sandals
Lotus Xweetok Fan
Lupe Hero Wrist Guards
Lupe Hunter Scarf
Lupe Patchwork Chia Doll
Lustrous Pearl Koi Staff
Lutari Band Leader Baton
Meerca Negg Sneakers
Milk Maid Kau Milk Jug
Moehog Poet Shirt
Moehog Sweat Towel
Mynci Riding Hat
Ocean Yurble Tiara
Pink Blumaroo Bow
Pink Gnorbu Skirt
Pink Ogrin Slippers
Pink Polka Dot Chomby Boots
Pink Sleeping Wocky Mask
Plaid Gnorbu Trousers
Plaid Peophin Bow
Poogle Witch Doctor Necklace
Pretty Green Meerca Dress
Pteri Gnome Hat
Pteri Librarian Glasses
Punk Moehog Piercings
Purple Ixi Rain Hat
Quiggle Fly Head Bobber
Quiggle Swim Goggles
Ranger Eyrie Quiver
Red Bead Scorchio Necklace
Red Wocky Suit Shoes
Rocket Shoyru Shoes
Ruffled Lupe Shirt
Ruki Flower Vendor Bouquet
Ruki Jester Wand
Sakhmet Aisha Dancer Slippers
Shining Blue Bruce Scarf
Shiny Gold Nimmo Sunglasses
Shipwrecked Techo Hat
Simple White Grarrl Waiters Towel
Skeith Pitchfork
Skeith Sandals
Snazzy Elephante Shoes
Snowy Xweetok Hat
Space Kau Belt
Techo Bandit Shoes
Tonu Camouflage Trousers
Tropical Bruce Shirt
Tuskaninny Wrestling Cape
Uni Parade Headdress
Usul Beatnik Poetry
Usul Neo-Glasses
Usul Winter Mittens
Xweetok Popstar Earrings
Xweetok Wizard Staff
Yellow Buzz Gardening Shoes
Yellow Hissi Bonnet
Yellow JubJub Bow
Yurble Art Beret
Yurble Noil Tamer Trousers
Yurble Reporter Note Pad
Zafara Agent Robe
Zafara Tourist Shirt
r89:
Aisha Maiden Shoes
Banana Mynci Slippers
Berry Zafara Scarf


Black Derby


Blue Bruce Loafers
Blue JubJub Sandals
Blumaroo Jester Shoes
Bone Print Gelert Shoes
Bori Rainbow Bow


Brown Velvet Bow Hat


Clown Kacheek Trousers
Cozy Ruki Pyjamas
Dapper Shoyru Monocle


Dr Sloth Beanie


Elegant Buzz Gloves
Fake White Lenny Beard
Flotsam Spy Sun Glasses
Gnorbu Wool Boots
Gnorbu Zoot Suit Hat
Green Ixi Pyjama Bottoms
Hissi Knight Gauntlets
Ixi Aviator Sunglasses
Jetsam Sea Captain Rain Hat
Jetsam Sushi Chef Hat
Koi Life Preserver
Koi Spelunker Helmet
Korbat Aviator Scarf
Korbat Miner Tail Cover
Kougra Sailor Hat
Lacy Wocky Gloves
Little Red Riding Hood Cybunny Basket
Milkman Kau Milk
Moehog Sweatband
Musical Mynci Shoes
Mysterious Acara Archer Gloves
Nimmo Adventurer Shoes
Ogrin Galoshes
Orange Bori Bow
Pink and Purple Krawk Shoes
Pink Blumaroo Slippers
Pink Grundo Antennae Warmers
Poogle Sweatband
Pteri Cellist Trousers
Pteri Clould Pyjama Hat
Pteri Gnome Beard
Quiggle Ballet Leotard
Quiggle Socks
Red Lupe Scarf
Rugged Peophin Hat
Ruki Scientist Vial


School Girl Shirt


Scorchio Work Gloves
Shoyru Pink Aviator Scarf
Simple Starfish Lutari Necklace
Space Hero Wocky Boots


Squid Hat




Symol Hat


Techo Cheese Roller Stick
Uni Garden Boots
Uni Sun Glasses
Usul Sailor Hat
Usul Ski Mittens
White Moehog Boa
Wooden Grarrl Crook
Wooden Lenny Clogs
Xweetok Repairman Hat
Xweetok Space Boots
Yurble Mop
Yurble Noil Tamer Stool
r88:
Acara Nurse Uniform
Aisha Rain Boots
Berry Zafara Shoes


Blue Newsboy Hat


Blue Tonu Ballet Slippers
Bori Cozy Socks
Bori Engineer Neck Scarf
Buzz Honey Collecting Boots


Celestial Sleeping Cap


Cloud JubJub Socks
Cute Mynci Jewels
Cybunny Carrot Hat
Cybunny Pocket Watch
Draik Space Boots


Explorer Backpack


Eyrie Sleeping Cap


Fire Faerie Wings


Flowery Flotsam Necklace
Frilly White Scorchio Gloves
Futuristic Lutari Diving Boots
Gelert War Paint
Gnorbu Spectacles
Golden Flotsam Necklace
Gothic Nimmo Bracelet
Grarrl Sleuth Spyglass
Grundo Antennae Straps


Hot Dog Mascot With Mustard


Ixi Bandit Leather Pouch
Koi Seaweed Ensemble
Koi Woven Seaweed Purse
Kougra Buzzer Headband
Krawk Axe Wielder Costume Arm Bands
Kyrii Guru Ring
Kyrii I Hate Apples Sign
Milk Maid Kau Shoes
Moehog Ankle Sweatbands
Moehog Poet Hat
Mynci Riding Gloves
Peophin Blue Exercise Shirt
Pink Elephante Parka
Poogle Witch Doctor Armbands
Precious Pink Draik Socks
Purple Acara Umbrella
Purple Buzz Gardening Gloves
Purple Tuskaninny Scarf
Quiggle Ballet Tutu
Red Poogle Bows
Rocket Shoyru Gloves
Ruki Construction Boots
Shipwrecked Techo Kelp
Silly Pink and Purple Lenny Trousers
Sporty Blue Buzz Headband


Squid Scarf


Simple Blue Lupe Hat
Straw Skeith Hat
Techo Bandit Mask
Tonu Camouflage Shoes
Usul Beatnik Sandals


Veiled Autumn Hat


Yellow Stripe Chomby Bow
Zafara Agent Gloves
Zafara Tourist Hat
r87:
Berry Zafara Skirt
Blumaroo Jester Bow Hat
Bori Gnome Shoes
Clown Kacheek Shoes
Country Scorchio Work Shoes
Elegant Buzz Shoes
Farmer Skeith Straw
Grarrl Warrior Sandals
Kiko Space Exploration Gloves
Koi Shell Lei
Koi Spelunker Rope
Lenny Wizard Magic Wand
Lupe Dance Show Makeup
Meerca Maid Dress
Milkman Kau Shoes
Musical Mynci Scarf
Nimmo Adventurer Torch
Peophin Desperado Scarf
Quiggle Ballet Slippers


Red Derby




School Girl Jumper




Squid Slippers


Shoyru Aviator Shoes
Usul Ski Ear Warmers
r86:
Acara Nurse Hat
Draik Archer Boots


Earth Faerie Wings


Flotsam Chef Hat
Futuristic Lutari Diving Gloves


Gobbler Costume


Ixi Bandit Feathered Headband
Kyrii Shooting Star Barrette
Meerca Maid Wig
Mynci Riding Boots
Nimmo Ninja Hood
Peophin Exercise Headband
Pretty Pink Grarrl Slippers


Purse of Despair


Tonu Camouflage Head Scarf
r85:
Grarrl Sleuth Galoshas
Jubjub Rainbow Socks
Kauboy Boots
Ruki Work Shirt


School Girl Hat


Shoyru Aviator Gloves
r84:
Acara Nurse Shoes
Ixi Blue Bandana
Meerca Bellhop Trolley
r83:
Meerca Bellhop Shoes
r82:
Acara Swim Fins
Fuzzy Pink Ruki Slippers
Meerca Bellhop Trousers


Purple Feather Boa




Shell Faerie Wings


r81:


Gobbler Mask


Meerca Bellhop Jacket
r80:
Jubjub Hard Hat
Kauboy Pants
Meerca Bellhop Hat
r78:


Brightvale Robe




Ghostkerscarf




Gormball Necklace


Meerca Maid Bloomers


Novelty Blue Blumaroo Slippers


Nimmo Shenkuu Headband
r77:
Meerca Maid Shoes
r76:


Chocolate Sprinkle Doughnut Hat




Pink and Green Sun Hat


Meerca Maid Tray
r75:


Artist Smock


Jubjub Coconut Watch
Kauboy Badge
r74:


Pink Knit Purse


r70:


Brown Winter Hat




Censor Bar Glasses




Heart Shaped Sunglasses




Novelty Glasses




Pretty Pink Flower Hat


r69:


Tin Foil Hat




Torn Fire Gym Socks


r68:


Flower Purse




Janitor Bucket




Torn Rainbow Gym Socks




Woolen Scarf


r67:


Torn Pink Gym Socks


r66:


Torn White Gym Socks


r65:


Brown Winter Scarf




Tiny Umbrella




Woolen Cap


r60:


Usukicon Y9 Attendee Badge


r56:


Wellington Boots


r50:


Pumpkin Lid Hat


r40:


Bow Tie

Mystical Surroundings


r98:


Creepy Darigan Citadel Background


r95:


Tyrannian Concert Hall Background


r93:


Creepy Cave Background




Fireworks Background


r92:


Tyrannian Volcano Lair Background


r91:


Underwater Background


r90:


Artist Studio Background


r89:


Broken Stained Glass Window Background




Classroom Background


r88:


Dung Cave Background




Pile of Logs Foreground




Shell Beach Background


r87:


Keyring Case Background


r86:


Dreamy Pink Hearts Background




Mystery Island Training School Background




Old Stone Wall Foreground


r85:

Neopian Marketplace Background


r84:

Idyllic Nature Scene


r83:


A Grey Day Background




Corn Field Background




Gadgadsbogen Fruit Background




Kiko Lake Carpentry Background




Nighttime in Brightvale Background


r82:


Inside a Jack-o-Lantern Background




Kau Kau Farms Background




Neogarden Background


r81:


Cloudy Sky Background




Perfectly Flat Rock Quarry Background




Raining Doughnuts Background


r80:


Moltara City Background




Rocky Ocean Background




Wheel of Misfortune Background




Winter Landscape Background


r79:


Neohome Background


r78:


Bone Vault Background


r77:


8th Birthday Celebration Background




Colourful Towel Background




Underwater Net Background


r76:


Birthday in the Park Background




Field of Grass Background




Lunar Temple Background




Buzzer Hive Background


r75:


Bubble Paper Background




Fungus Cave Background




Moon and Stars Background


r73:


Courgette Field Background




Pretty Floral Background




Raspberry Patch Background




Square Mania Background




Waffle Paradise Background


r72:


Checkered Background




Maths Background


r71:


Shearing Room Background


r70:


Altador Sun Background




Game Room Background




Used Bubble Paper Background


r68:


Rubbish Dump Background


r67:


Citrus Background




Giant Omelette Background




Pink Polka Dot Background


r66:


Cardboard Box Background




Doodle Graphing Paper Background




Ice Caves Background


r65:


Gross Food Buffet Background


r61:


Cheese Shop Background


r60:


Pretzel Background


r59:


Grassy Meadow Background


r56:


Crumpled Paper Bag Background




Janitorial Closet Background


r55:


Silver Glitter Background


r54:


Gormball Field Background


r49:


Faerie Painted Background


r46:


Fire Painted Background


r43:


Sketch Painted Background


r40:


Split Painted Background




Starry Blue Background




Starry Green Background




Starry Red Background




Starry Yellow Background

Toy Shop


r97:


Gormball Garland


r96:
Blumaroo Jester Mock Sceptre
Glowing Mushrooms
r94:
Kiko Toy Communicator
Skeith Cutlery
r93:


Ona Puppet


r92:
Krawk Axe Wielder Costume Toy Axe


Origami Kadoatie


r90:
Jetsam Sushi Chef Toy Knife
Kougra Warrior Princess Toy Weapons
r90:


King Altador Figure




Origami Spyder




Toy Bullseye


r89:


Gormball Mobile


r88:


Broken Heart Tombstone




Chia Clown Punching Bag




Colourful Building Blocks




Giant Bubble Blower




Plastic Techo Figures


Quiggle Quiguki Flag


Sparkler




Toy Arrow Launcher




Valentines Earrings


r87:


Fake Barf




Techo Kite


r86:


Clockwork Techo




Origami Uniocto




Spilt Coffee


r85:


Biscuit Brigade Tower Toy




Blue Ruki Puppet




Bucket of Sand




Squid Snowglobe




Techo Torch


r84:


Basic Green Balloon




Basic Red Balloon


r83:


Basic Blue Balloon




Basic Yellow Balloon




Garden Conversation Piece




Potion Set


r82:


Mystery Island Heads Background


r81:


Asparagus String Lights




Origami Rock


r80:


Shrubbery


r79:


Pandaphant Puppet


r78:


Fiery Dance Ribbon




Jhudora Balloon




Mochi Mortar




Red Dance Ribbon




Scenic Fallen Tree


r77:


Pink Dance Ribbon




Rainbow Dance Ribbon




Sprout Gumball Machine


r75:


Jhudora Kite




Year 10 Goodie Bag




Neopets 10th Birthday Goodie Bag


r74:


Toy Judge Gavel


r73:


Green Hissi Float Ring


r70:


Baby Wocky Puppet




Usukicon Y11 Gift Bag


r67:


Checkered Flag


r66:


Red Origami Gelert


r63:


Chia Clown Ball


r56:


Pile of Bones

Gift Shop


r97:


Thicket of Flowers


r90:


Pretty Fyora Potted Flowers


r88:


Broken Desert Pottery




Campfire




Elephante Trunk Trunk




Gift Bag of Neopoints




Leafy Macrame Planter




Toxic Waste Barrel


r87:


Conch Shell


r86:


Green Crystal Shard




Ivy Macrame Planter




Mini Marshmallows on a Stick




Creepy Jhudora Potted Plant


r85:


Modern Art Sculpture


r83:


Hanging Vines




Lucky Pandaphant Doll


r82:


Banana Stand


r80:


Chestnut Roaster




Fallen Pine Cone




Squid Polish


r79:


Brown Toadstool


r78:


Valentines Day Tree




Yellow Toadstool


r77:


White Toadstool


r76:


Red Toadstool


r75:


Dying Rose in a Vase




Tiny Snowman


r72:


Beware of Meepits Sign


r70:


Crate of Fruit




Melted Strawberry Ice Cream Cone




Single Grey Flower


r68:


Lucky Red Pandaphant Doll




Suspicious Shovel


r67:


Smug Bug Net Trap




Vase of Pretty Flowers




Stately Tree


r61:


Get Well Soon Gift Basket


r60:


Bowl of Shiny Decorations


r56:


Melting Ice Cube




Smug Bug Sticky Paper


r55:


Floral Melted Candle


r54:


Pine Melted Candle


r53:


Red Melted Candle


r53:


Orange Melted Candle


r40:


Smug Bug Spray

Grooming Parlour


r90:
Gothic Korbat Nail Varnish
r88:
30 proof Kacheek Sun Screen
Starry Kiko Plaster
r86:
Rainbow Kiko Plaster
r84:
Lime Green Kiko Plaster
r82:
Black Kiko Plaster
Evil Twin Goatee
Fuzzy White Towel
r79:
Sparkling Blue Headband

P & S, Tailors


r92:
Sinister Neovian Jacket
r91:
Curled Blonde Wig
Sinister Neovian Shirt
r90:
Sinister Neovian Top Hat
Smarmy Monocle
r89:
Sinister Neovian Pants
r88:
Sinister Neovian Shoes
r63:
Long Orange Dress

Back to School


r91:
Blue Skeith Backpack
r89:
Abandoned Backpack
Yurble Art Brush
r88:
Green Skeith Pencil Case
Yurble Art Pallet
r86:
Skeith Notebook
r84:
Red Skeith Pen

Garden Centre


r81:
Chocolate Chia Gnome
r80:
Bamboo Plant
Ice Chia Gnome
r79:
Mutant Chia Gnome
r78:
Faerie Chia Gnome

Kiko Lake Carpentry


r88:
Rainbow Sea Life in Shell Pot
r87:
Aquatic Arrangement
r86:
Anemone in a Shell Pot
r85:
Pink Coral in a Shell Pot

Tiki Tack


r93:
Wooden Snuffly Totem
r92:
Wooden Meepit Totem
Wooden Stahkee Totem
r91:
Wooden Warf Totem

Merifoods


r82:
Basket of Berries
Basket of Gross Berries

Music Shop


r92:
Flotsam Guitar
r86:
Kiko Drummer Drumsticks

Fine Furniture


r83:
Ficus Tree
r76:
Borovan Press

Osiri's Pottery


r88:
Anubis Fountain

Plushie Palace


r88:
Raspberry Plushie

Usukiland


r95:
Special Limited Edition Fair Maiden Quiguki Doll

Chocolate Factory


r85:
Candy Bouquet
r83:
Jack-O-Lantern Pail
r80:
Candy Heart Necklace

Food Shop


r77:
Hot Dog on a Stick
r76:
Mayonnaise Chilli and Cheese covered Corn on the Cob

Cog's Togs


r98:
Elegant Punk Guitar
r94:
Bomber Jacket Shrug
r92:
Brass Gear Goggles
Leather Bodice
r92:
Respirator Work Mask
r88:
Gear Spectacle
r86:
Elegant Gear Top Hat
r80:
Compass Bracelet
r75:
Brass Gear Belt