Posted on November 24, 2011
Hello everyone! My name is Inge and I am one of the new staffmembers of Sunnyneo.
I have been making graphics for about five years now and will be working for the graphics department. Here is one new guild layout for you to use!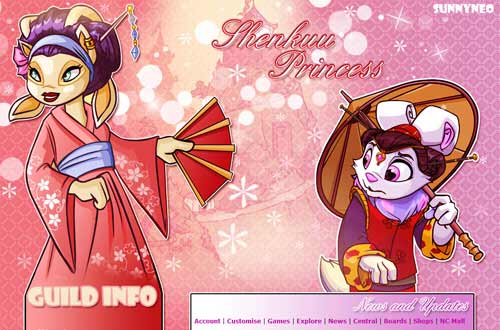 This guild has some royal members!
Also the coding of the Kadoaties Guild Layout and the Poogle in Balloon Guild Layout have been updated. Be sure to renew your code if you are using one of these guild layouts.
Exclusive News at NeopetsCheats!